If You're Thinking About Selling? Now is The Time.
Chicago real estate prices in 2016 are up and Inventory is at its lowest. It is expected that this upward trend will level off and slow down in late 2016 and early 2017.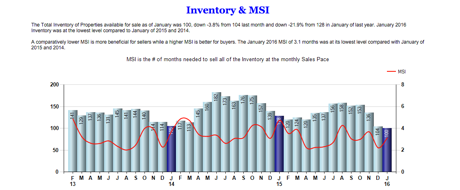 Why?
- Interest rates
The Federal Reserve raised interest rates for the first time since 2006.
For every .125 of a percent your payment increases by about $20.00 a month for a $250,000 loan.
- Chicago's Historic $589M Property Tax Increase & Scavenger Service fee
On average, homeowners will see a 12.2% increase on their tax bill. On a $250,000 home this estimated increase translates to approximately $500.00 Scavenger Service
Scavenger Service fee $9.50/month
source: DNAinfo
- Buyers
Today's first time home buyer is concerned with what they can afford. During the recession between 2008-2012, investors drove the market with "cash" purchases and no need to finance. In 2013-2014, conventional financing began to gain momentum and today we are seeing an increase in FHA financing with low-down payment programs. This is signaling a shift in the market.
Total monthly payment increase: Approx. $70/month
Bottom Line:
While $70.00 a month doesn't seem a lot, it translates to about $17,000 in buying power that a potential buyer no longer has. The buyer who once could qualify for $250,000 now only qualifies for $233,000.
This also affects the selling price of the home since it will stay on the market longer, thereby driving inventory up. When inventory increases, home prices decrease. The bottom line is that the price of the home will most likely need to be reduced to $240,000 and ultimately sell for $233,000.
Sell Your Home for 100% of Asking Price.
Schedule a private consultation with us to determine if it makes sense for you to sell at this time. Contact Us
View Recently Sold properties in your neighborhood Here.
By: Jose Hernandez
Real estate broker with Coldwell Banker - Chicago